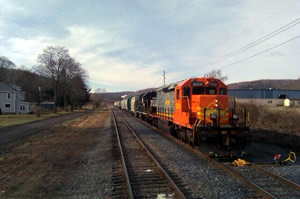 Photo Copyright Wellsboro & Corning Railroad
Growth Resources of Wellsboro Foundation "GROW" was founded and incorporated in 1956 with the purpose of creating and maintaining economic development in the Wellsboro area. Almost fifty years later, GROW seeks to promote industrial and commercial growth that will in turn provide benefits to the community through improved infrastructure, employment opportunities, enhanced real estate values and expansion of business revenues.
Photo Copyright The Blair House by Robert J. Blair
Commercial Sites Available
Please contact us for available sites in the area.
For additional information, please contact:
Ferlin Patrick
Growth Resources of Wellsboro
114 Main Street
Wellsboro, PA 16901
(570) 439-1517
Email: This email address is being protected from spambots. You need JavaScript enabled to view it.