The Grand Canyon of Pennsylvania

The Grand Canyon of Pennsylvania

Often described as "The Crown Jewel of Pennsylvania," Pine Creek Gorge – The Grand Canyon of Pennsylvania – winds its way through a vast wilderness landscape of breathtaking beauty that will capture your imagination and renew your spirit. The 47-mile long, 1,000 ft. deep gorge is no ordinary place, nor is a visit to Pennsylvania's "Grand Canyon" ever ordinary.
The uniqueness of the Canyon was recognized in 1968, when it was designated a Natural National Landmark by the federal government. Pine Creek Gorge is a classic example of a canyon cut during the Ice Age, primarily the result of water overflowing a former glacial lake (now the site of U.S. Route 6 west of Wellsboro) and eroding the relatively soft rock formation between Leonard Harrison (East Rim) and Colton Point (West Rim) State Parks. The exposed rock formations look much like those of the Grand Canyon of the Colorado and are best seen before May or after October, when they are not hidden by the canyon's forested slopes, a feature that distinguishes eastern canyons from their drier western counterparts.
The Canyon is managed for its scenic qualities by the Tioga State Forest District as an official Natural Area. A Natural Area is managed in the sense that nature is allowed to take its course without interference by human activity
Two state parks straddle the Canyon, looking down at Pine Creek and the Pine Creek Trail (Rail-Trail). Leonard Harrison State Park, the busier and more developed of the two, sits high on the East Rim and contains a Visitors' Center and environmental programs explaining the natural history of the Canyon. Colton Point State Park sits on the West Rim and offers picnicking and primitive camping. Both offer short rim trails and challenging trails to the bottom of the Canyon featuring waterfalls along the way.
While many think they have "seen the Canyon" from the state parks, the views from the parks offer only a small glimpse of the Canyon. There is much more to do, much more to see, and much more to experience for adventurers of all levels and interests:
Hiking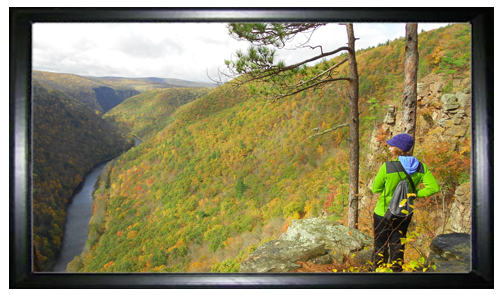 For scenic views of the Canyon there are the Overlook Trail (0.6 mi.) and the Colton Rim Trail (1.5 mi.) at Leonard Harrison and Colton Point State Parks respectively. But for really expansive views you may want to try the Barbour Rock Trail (1.0 or a 3.4 mi. loop) or portions of the West Rim Trail (Outside Magazine's choice as "Best Hike in Pennsylvania," April 1996). For views of the valley that held the glacial Ice Age lake, there are several trails in Ansonia (Mount Tom (1.5 mi.); Dry Hollow (1.5 mi.)).
Backpacking
Backpacking you want? You can't beat the 30.5 mi. West Rim Trail. You can get information and trailguides for these trails (and many others) locally or by mail. One source is Pine Creek Outfitters.
Still unsure of where to go, or do you want a guided hike? Guided hikes are available through several local businesses.
Bicycling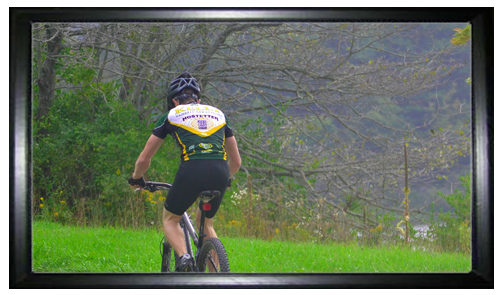 The Pine Creek Trail (Rail-Trail), presently about 62 miles long and growing, is an almost flat grade suitable for bicycles of almost any type and runs the length of the Canyon. This trail was named a "Top 10 Bike Ride" by USA Today in 2001. You don't have to cycle the entire 52 miles: local businesses offer both bike rentals and return shuttles, making the 17 mile (3 hour) ride from Ansonia to Blackwell through the heart of the Canyon, easily done even if you haven't been on a bike in 30 years.
The Pine Creek Trail, in addition to bicycling, offers cross-country skiing in winter, horse-drawn wagon rides in summer, and 9 miles of equestrian trail along the section from Ansonia south. And if mountain biking is your thing, the Asaph area north of the Canyon (and location of the Laurel Classic Mountain Bike Race each September) offers world-class mountain biking for intermediate and advanced levels.
Rafting, Canoeing, & Kayaking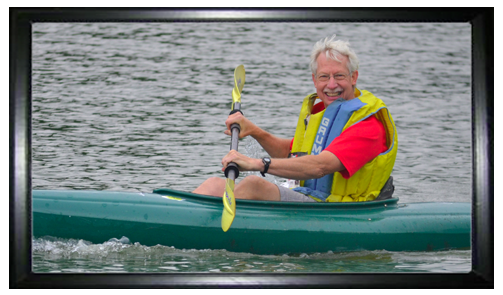 Pine Creek is a combination of moderate whitewater, long quiet pools, outstanding scenic drama, and sensory exhilaration around each bend. This is THE way to see the Canyon, but you are limited primarily to springtime (mid-March through early June), as Pine Creek has no dams for water releases and is dependent on snowmelt and rainfall. If you are canoeing or kayaking, intermediate whitewater experience is recommended. For those without these skills, a raft (or guided raft trip) is recommended, or a trip on the Upper Pine, west of Ansonia.


Birding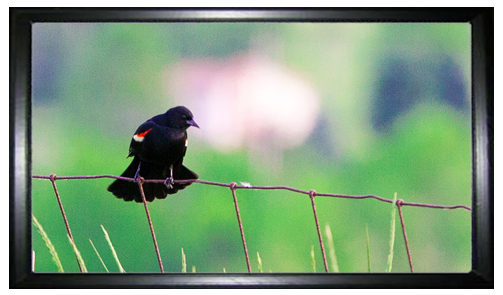 The Canyon was designated an Important Birding Area by the Pennsylvania Audubon Society in 2004. American Bald Eagles have been nesting in the Canyon since at least 1987, and they have raised up to three eaglets each year (with the exception of 1993) since this discovery. It is not unusual to see eagles close-up and in person in our Canyon, and nesting American Common Mergansers are quite common.


Edit Page