Wellsboro - A "Wonder-full" Place to Explore


Located along scenic Route 6 in North Central Pennsylvania, Wellsboro, and the surrounding area, offers a unique vacation beginning with a natural wonder over six-million- years-old. Known as the Pennsylvania Grand Canyon, the beautiful terrain is the result of melting prehistoric ice glaciers. The area is also packed full of other vacation opportunities, thus making Wellsboro a "wonder-full" place to come.
And, it's no wonder the canyon, also known as Pine Creek Gorge, has drawn a great deal of national attention in recent years. National Geographic selected this Grand Canyon as a "must do" location to visit. Likewise, Sports Illustrated spot lighted the area for two consecutive years.
New York Times travel writer, Dave Caldwell noted that the "Main Street has held tight to its charm" with "a long row of tall, black gaslights, standing as ramrod straight as soldiers on a parade ground." It's a charm that will take one back 50 years as "a quaint town with quiet things to do."
With Mother Nature serving as organic architect molding the canyon's gorge, a myriad of stunning vistas serve as a backdrop for hiking, biking, paddling, horseback riding or fishing along the 60 miles of trail that comprises the canyon floor.
Visitors to Leonard Harrison State park are provided an opportunity to enjoy the pristine beauty from atop the canyon's east rim. There one can find modern facilities; a visitor's center with educational materials and developed lookout locations that offer a hawk eye view of the over 1,400 foot drop. Meanwhile, Colton Point State Park provides a more primitive look from the west rim.
Venture 10 miles into the borough and take a step back in time. Wellsboro provides a glimpse of an era reminiscent of bygone Americana life portrayed in Norman Rockwell illustrations. Original Victorian gas lights line the boulevards, adding to Main Street's charm. A stroll through the heart of the community provides an opportunity to go back several decades stopping in and out of stores, or, even window shopping. Both serve as a reminder of the pre-mall days.
The town boasts the last family-owned department store in the country with each department located on different levels. A restored circa 1930's movie theatre provides modern cinema entertainment with art deco flair. Many quaint gift and specialty shops, and even an old fashion dining car, contribute to the town's overall character.
Tioga County's historical society runs the Robinson House Museum, which provides many visual chapters of the county's progress the past 200 years. Additionally, it hosts a large geological library. Meanwhile, neighboring Gmeiner Art & Cultural Center features new art exhibits every month. And, the Hamilton-Gibson community theater troupe provides yet another cultural opportunity for visitors.
After working up an appetite, one can find Italian, Mexican, Southern and classic Pennsylvania dishes offered in the many eateries that call Wellsboro home. Similarly, there is a wide menu of overnight accommodations with motels, Bed and Breakfasts, vacation rentals and camping facilities.
For Everything There Is A Season
Winter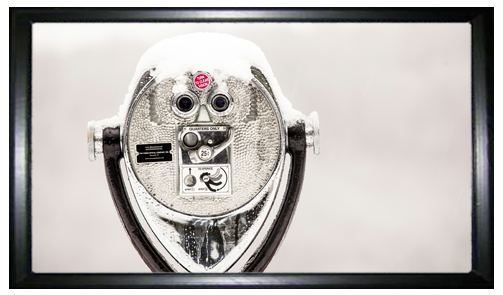 The area's lush forests, including pine groves, frequently look as though Jack Frost himself took a powder-sugar-filled sifter and lightly dusted them. The soft, shimmering crystals provide a picture-perfect day for snowmobiling and skiing the area's many trails all winter long.
But, it is the first weekend in December that finds Wellsboro all decked out in Victorian garb as the town celebrates the annual "Dickens of A Christmas." Main Street transforms itself to an "Olde English" market place as hundreds of vendors peddle their wares. A visitor can purchase anything from fresh pine wreaths to homemade bread pudding.
Impromptu street theater provides entertainment all day long for shoppers. Choirs break into holiday songs. Small bands play seasonal favorites. Smells of hot cocoa and homemade soup waft throughout town. Even Scrooge and Tiny Tim have been known to meet up and greet visitors. The entire community takes part in the event with many churches and civic groups rounding out the activities by offering their own individual holiday exhibits and refreshments.
Spring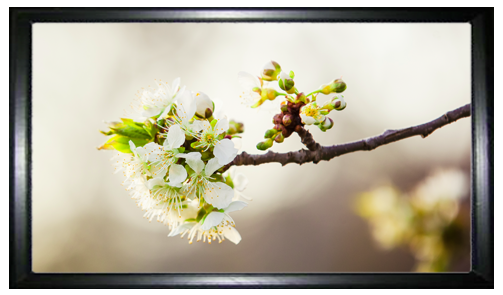 Sun-kissed snow winds its way to rushing mountain streams providing great whitewater rafting down Pine Creek. The creek also provides ample opportunities to fish, as does neighboring Hills Creek State Park, Tioga-Hammond & Cowanesque Lakes, Kettle Creek, Cedar Run and Slate Run.
The region is known for its maple products. Local Native American folklore says the early group discovered the sweet treat quite by accident. Warmer spring weather caused dripping maple sap to form icicles during the colder nights. Snapped from a branch, an icicle provided a delightful treat to the surprise of the original taste tester. Today, the area is home to many state award-winning sugar shacks. The maple producers offer the public an opportunity to learn more about the process and sample their delicious wares.
Birdwatchers will delight in the many varieties of feathered friends that return home each spring. There are a number of spots around the area which are ideal for this activity.
Ospreys have been known to take flight and perform a ballet over any number of lakes in the county. The Bald Eagle is making a strong come back and you may even spot one of their nests.
Both the Tyoga and Corey Creek Golf Courses provide panoramic mountain views as golfers tee-off on perfectly groomed 18-hole public courses. Golf packages are available all season long.
Summer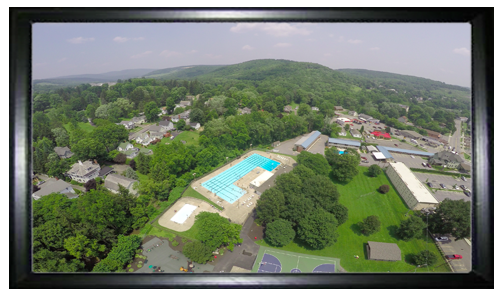 Nothing is more delightful than floating in the cool, relaxing water of a natural lake or stream. The area provides a number of recreational outlets for swimming and boating, as well as camping. Among those outlets are: Hills Creek State Park, Tioga-Hammond and Cowanesque lake and dam projects. The latter two are federally maintained. All provide many amenities.
By the second week in June the pink & white blossoms of the state flower, the Mountain Laurel, begin to bud. This marks the commencement of the week-long Pennsylvania State Laurel Festival. The event has been a Wellsboro tradition since 1938. The week contains many family-oriented activities such as a family day, pet parade, and 10K foot race to name a few. Concerts are slated throughout the week. The third weekend of the month concludes the festival with a juried outdoor art show focused on the region's best craftsman and the Laurel Festival parade and scholarship program. Approximately 40 young women from area high schools compete with poise and intelligence. The top three and Miss Congeniality receive scholarship checks.
Star gazing is another favorite pastime. The area was honored with the designation of the "darkest skies" in the nation at nearby Cherry Springs State Park. Lack of artificial light aids in the tracking of a shooting star or the hunting of one's favorite constellation.
Endless Mountain Music Festival will delight classical musical buffs with a week-long series of concerts performed around the county.
The second week of August begins the county's fair. Just six miles east of Wellsboro is Whitneyville fair grounds. Here one will find an opportunity to view the flowers, vegetables, and livestock that embroider the countryside called "Tioga County." Wednesday is typically family day with a host of child-oriented activities planned. A family can find itself running a three-legged race, hopping in potato sacks or even participating in a scavenger hunt.
Meanwhile, motor sport enthusiasts gather in September for the Susquehannock Trail Performance Rally (STPR). The event has grown each year with international racers now coming to Wellsboro to compete with their American counterparts on a 125-mile rugged, mountain course. The one-day race affords the public an opportunity to view the race from various staged areas throughout Pennsylvania game land and forest. Please check website for date.
Fall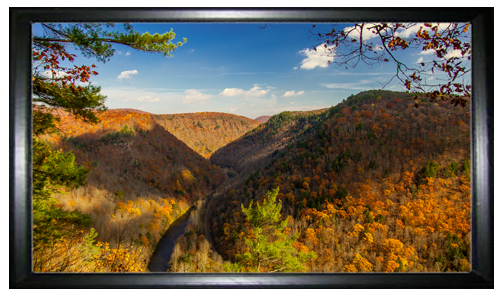 As blissful summer days make way for cooler autumn nights, Mother Nature is busy with a paint box full of watercolors, first lightly washing mountain tops with a hint of what's to come. Tioga's countryside is dotted with wild purple Asters and Queen Anne's lace against a mass of Golden Rod. All is typically snuggled against a field of tan corn stalks with roadside stands beckoning to come purchase a gourd or pumpkin. Vivid color next washes across the landscape making the mountains a perfect destination for fall foliage.
Lenni Lenape folklore notes the sudden appearance of color is due to an on-going hunt that's spanned the ages and reappears every year during the "hunting moon." The Native American tribe details the events of three of their greatest hunters, who left one day to stalk
a mighty bear that ate their crops and killed their squaws. The trio vowed that they wouldn't rest until the bear was dead.
Each hunter had a specific job. One carried the primitive weapon to kill the bear. Another carried a cooking pot to roast the bear meat and the third brought wood to build a fire. The hunters eventually located the animal by tracking it, only to find the bear quickly eluding the trio. The hunters chased him up into the mountains and followed him right up into the sky. Legend says the hunters grabbed the stars to hoist themselves higher and moonlight to guide them. To this day they remain in the northern sky pursuing the bear. The bear dies once each year with its blood falling to earth and changing some leaves red. Similarly, hot cooking water seeps from the pot and changes other leaves yellow. No matter the reason for colorful leaves, mid-October offers the best time for "leaf peeping." Many activities celebrate autumn's joy as area state parks offer exhibits such as apple pressing with sweet cider the byproduct. Visitors find corn stalks adorning Wellsboro's boulevards as they soak up "Indian Summer," saying hello to the autumnal sun.
Hunters can create their own yarns to spin as they seek deer, turkey, grouse, and other small game. The many acres of state game land and forests provide ample opportunity for hunters to stalk the elusive game. Area motels are hunter-friendly.
Wellsboro as a Hub
While visiting the borough, one can spoke out in any of the four directions and find additional opportunities to explore within an hour's reach.
North: Visit historic Corning, N.Y. and view glass blowing experts or trek through the Finger Lakes wine trail region.
South: Williamsport boasts of "Millionaire's Row" where the former lumber barons built the finest Victorian homes. The Hiawatha paddle boat provides guests a look of the area from the water side. Meanwhile, sports enthusiasts will find the Little League Museum quite interesting.
East: A short drive along Route 6 will bring one to Bradford County and the area where
Stephen Foster was inspired to write many of his songs, including the one for the county's own "Camptown."
West: Again, the Route 6 corridor will take the traveler to the Lumber Heritage Museum in Potter County. The museum provides a detail history of the lumbering craft, as well as a life size replica of a lumbering camp. While you're in the area make a quick stop at the Coudersport Ice Mine. Ice formations appear in the shaft during the spring of the year, continue through the hot weather, and disappear in winter
Still have questions?
Please feel free to contact the Wellsboro Chamber of Commerce at 570-724-1926.
Text authored by Maryellen Hill
* No part of this text may be copied or reproduced for use in another media outlet without expressed written permission from both the author and Wellsboro Area Chamber of Commerce.
Edit Page